Older versions of Looks are downloaded through the Maxon App.

Within the Maxon App, across from the Magic Bullet Suite, select Install > Other Versions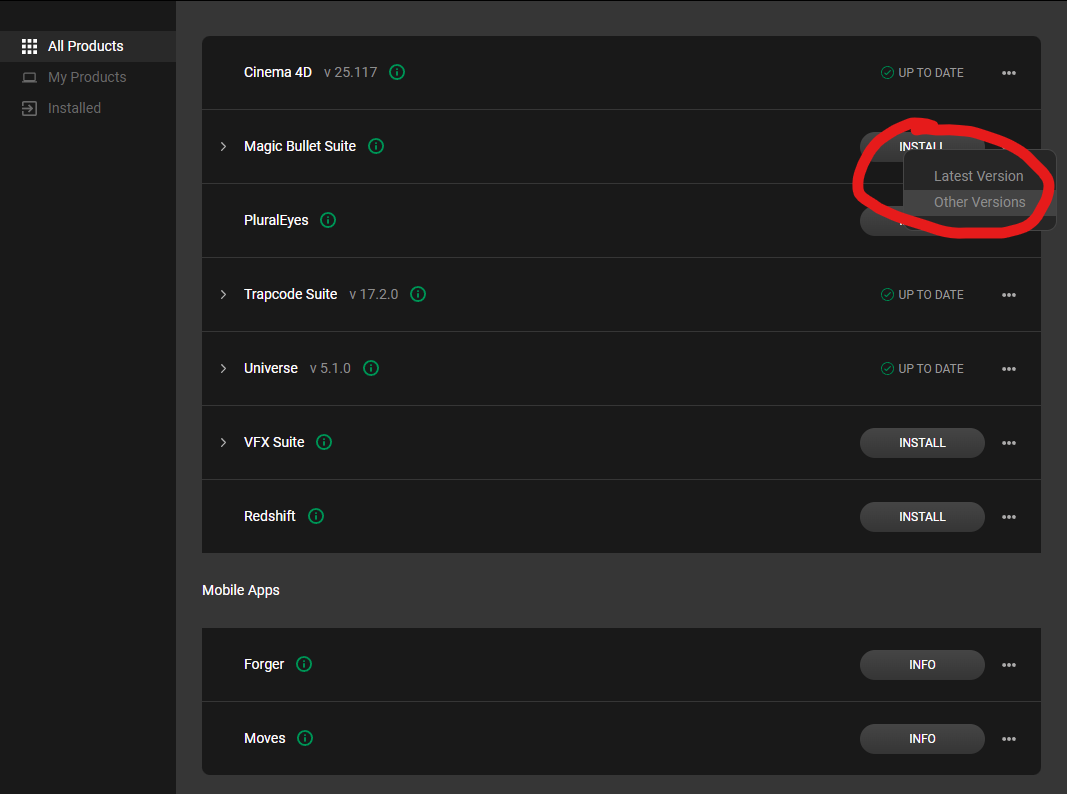 Then select whichever Magic Bullet Suite version corresponds to the version of Looks you want.
Looks 5 is in Magic Bullet Suite 14
Looks 4 is in Magic Bullet Suite 13
Looks 3 is in Magic Bullet Suite 12
For Looks 1 and 2, you'll need to contact support.
Note most of our plugins install through 'suite' installers. When using a suite installer, you do not need to install everything in the suite; you can select just the plugins you want to install and proceed from there.
Related FAQs: