If you've created your account using a Federated ID (IE, you use "Sign in with Google" or "Sign in with Facebook" to create your account)* then you do not have a password to sign in to MyMaxon and must always sign in with this option.

If you'd like to switch from a Federated ID to a standard MyMaxon account using an email address and password instead, there's actually a convenient form available on our website that will allow you to easily make the switch. Here's how to do it:


Head to My.Maxon.net and go to the Profile tab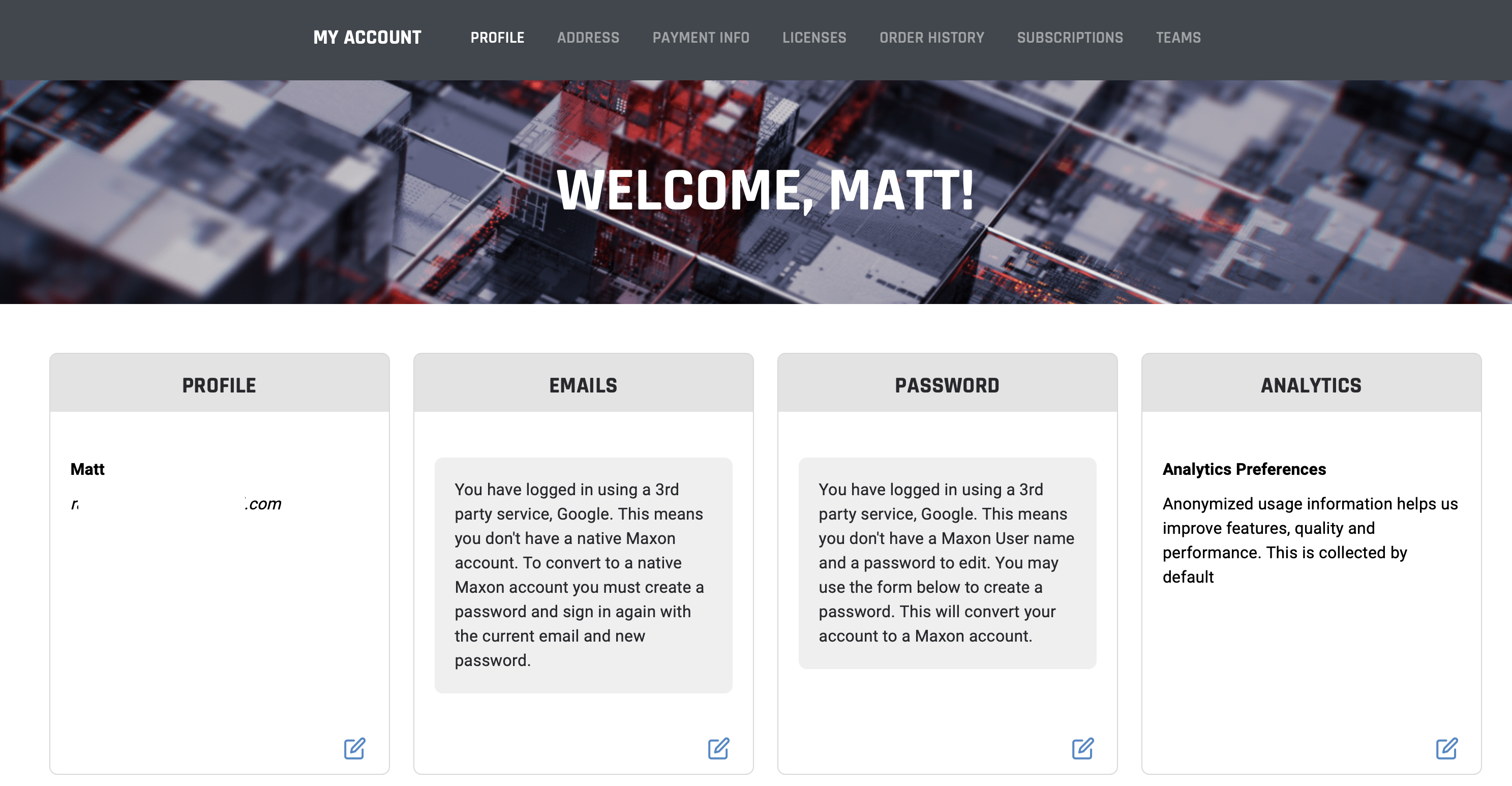 Under the Password section, click the Edit button.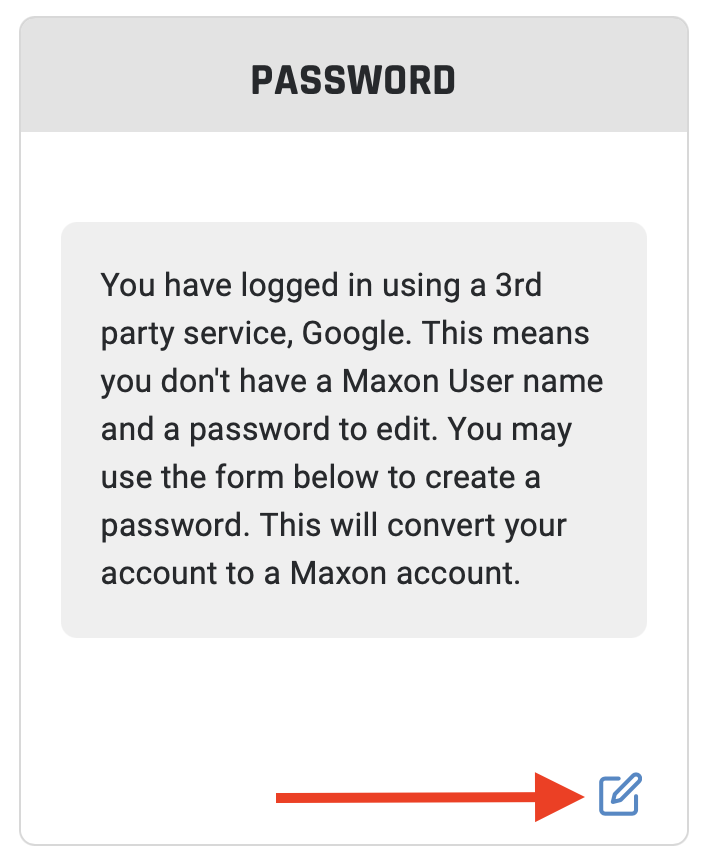 Then set a new password.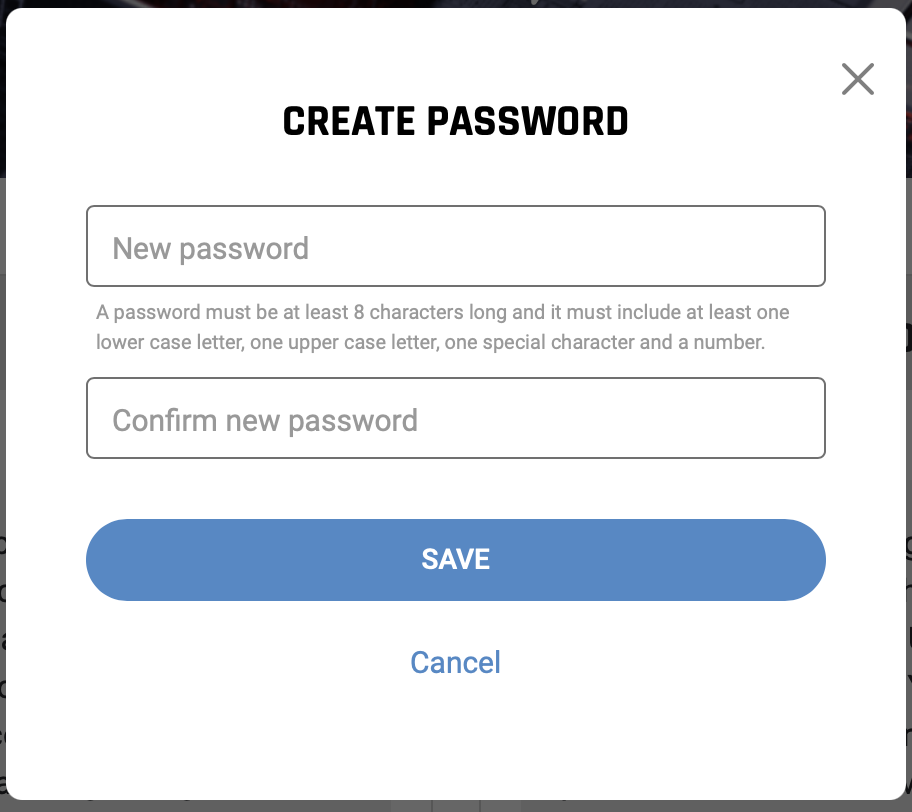 This process will remove the Federated ID from your account and allow you to sign in using a password instead of an external account.

*Apple sign-ins, while they are also technically a Federated sign in, use an email address token created by Apple and are basically separate accounts that unfortunately cannot be converted to MyMaxon sign-ins using this guide. If you need to switch a license from an Apple sign in to a MyMaxon sign in, please create a new MyMaxon account using the email address you'd like to use instead and then contact Maxon Technical Support to have the license transferred to the new account.