It is possible to move your CInema 4D license to different computers. When you launch Cinema 4D the License Manager will open. You will then have the option to release the license from the other machine.


S22 and onwards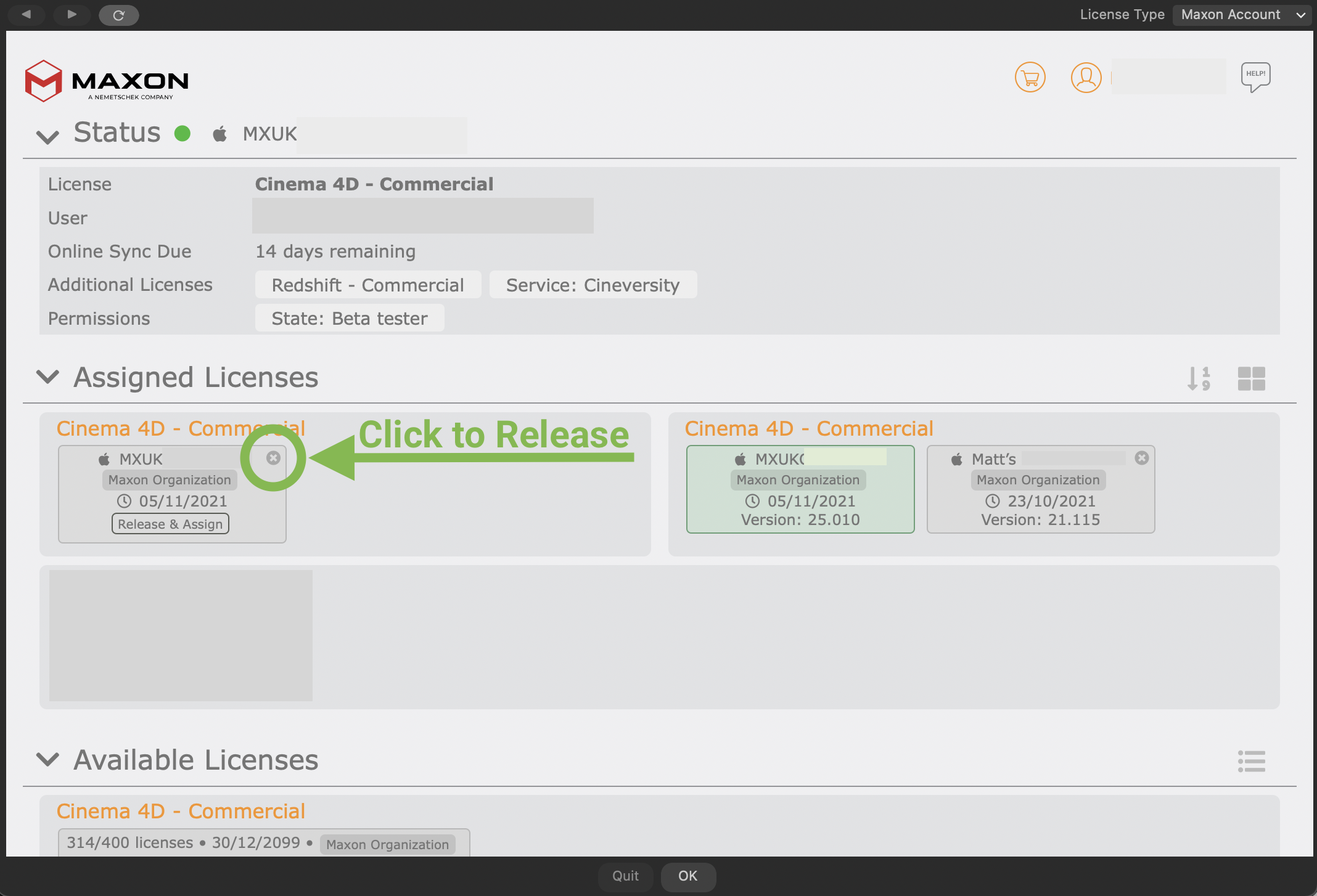 R21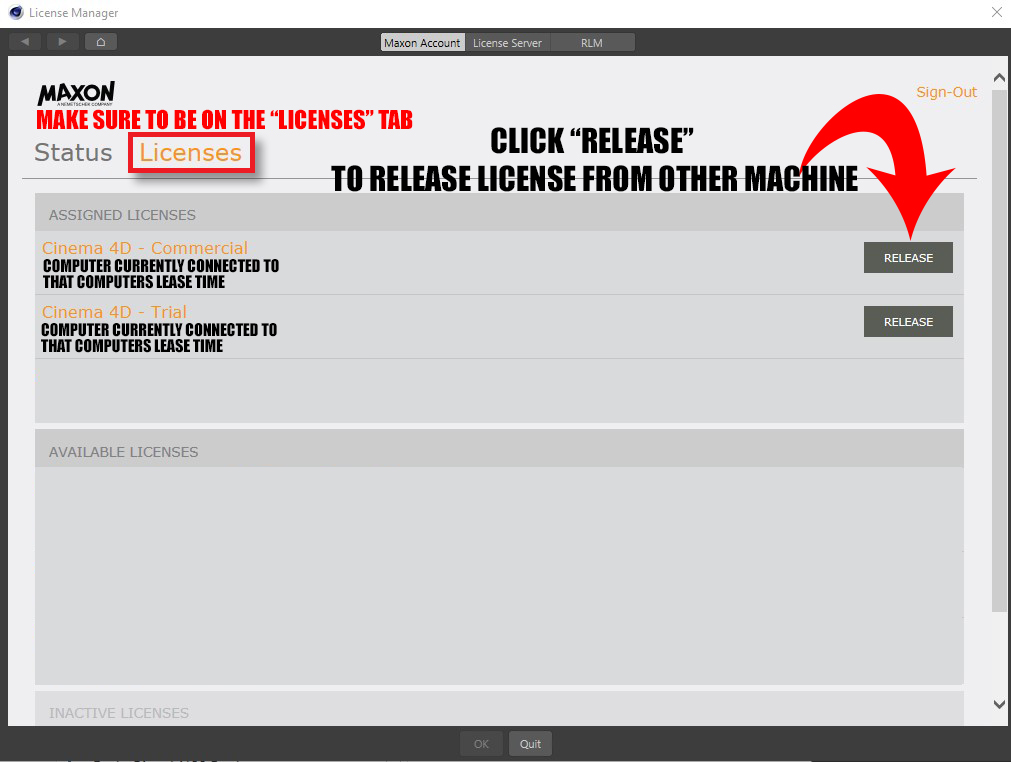 Furthermore, not only can you release a license from any machine you have Cinema 4D R21 or greater installed on, you can also release a license from your "MyMaxon" account here https://my.maxon.net/
If you need to move a Maxon One licence please see here;
How do I use my subscription on a different computer?