If you see this message when trying to log in to your Maxon account, it means your account already exists under a different sign-in method than the one you just attempted to use.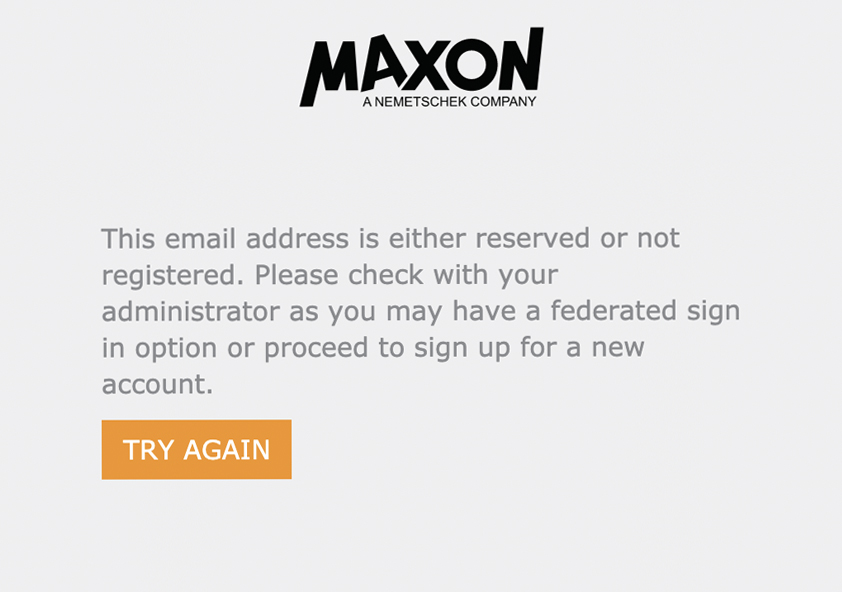 Click Try Again, and then use one of the other three sign-in options to sign-in again:
If you had never created a Maxon account and are given this message, it likely means it's under the regular email address option, and you just need to reset your password.
If that fails to work, contact support.