Before purchasing, make sure you change your region to the correct location located at the bottom of the page HERE. Using a VPN may block proper identification of your location.

Once you click on Change Region, you will be brought to this page where you can select your appropriate region and continue on to your purchase.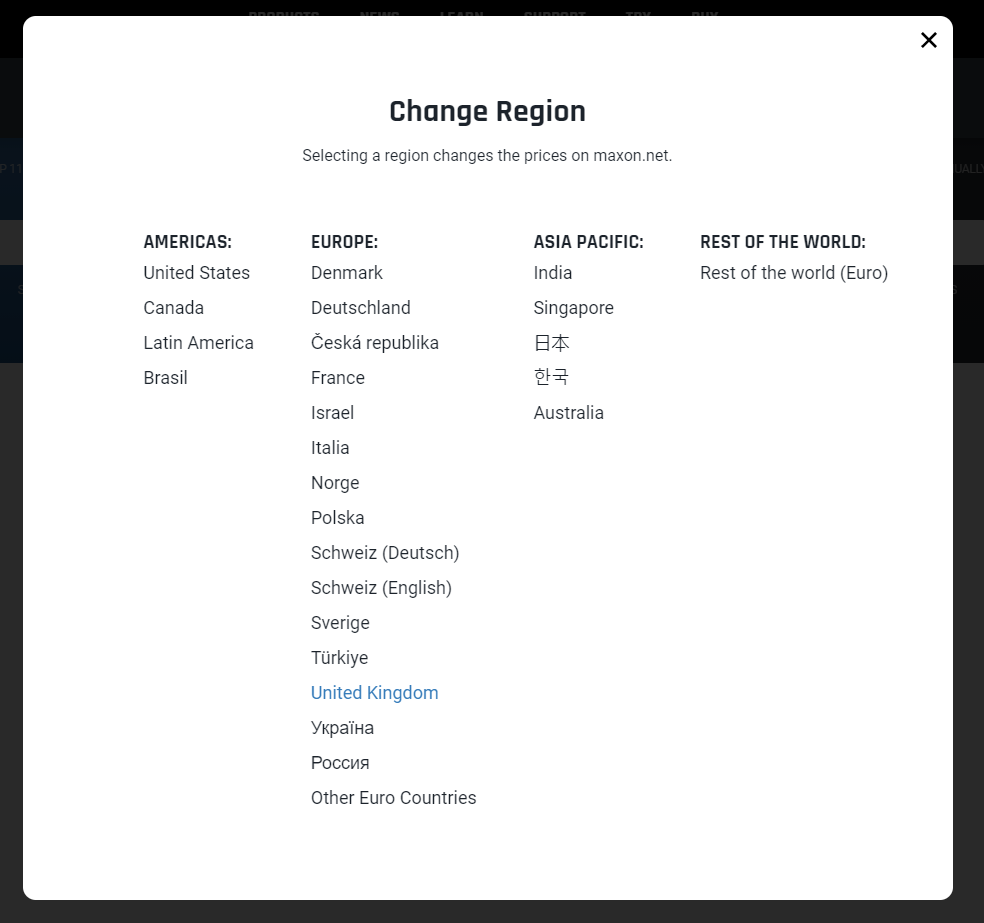 Another method to specify your region correctly is by changing your country code in the URL:

For example, if you are located in the United States, you can change this locale to en_US (English, United States).