In case you wish to delete your MyMaxon account, and all related Data, as far as possible, please send us a support ticket and we will handle the deletion for you.
To open a Ticket, please use our Ticket System here.
Please note, you have to log in with your MyMaxon Account first, to do this.
Under How can we help? choose I need customer service: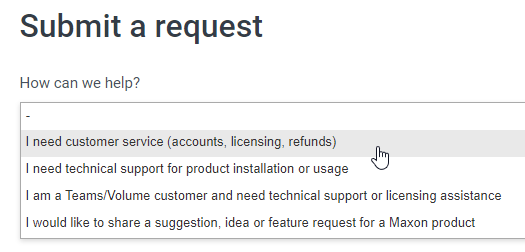 Under Request type please choose GDPR: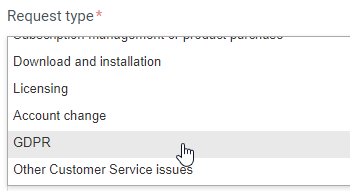 Please give us a few working days to process the request. You will receive a confirmation by e-mail.