In case you wish to delete your MyMaxon account, and all related Data, you can do so from
your MyMaxon account. Account deletion is irreversible. Before you proceed to deletion,
consider reaching out to us here for any concerns on how we store and process data.
Go to Profile> Privacy & Data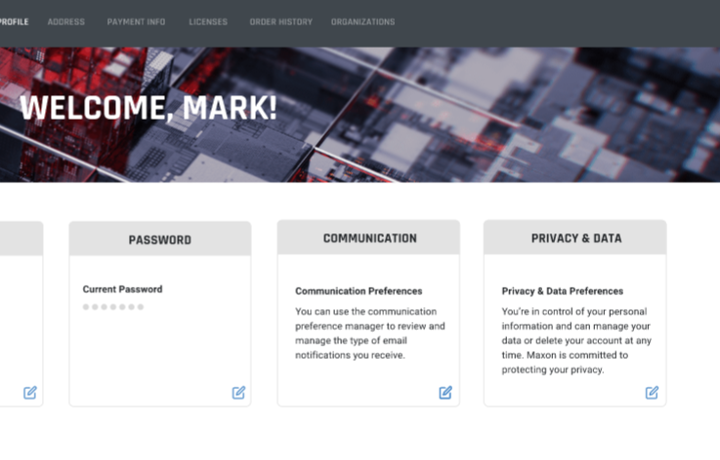 Click on "Deletion" and follow the instructions.


If you are an account administrator, you will not be able to directly delete your account as you are
responsible for one or more team members. Please contact support in this regard<
https://support.maxon.net/hc/en-us/requests/new>.