With the release of Cinema 4D S26, you can now create a Database Index. This is especially important for large databases or those located on network drives.
To create a Database Index, after loading a database for the first time (which can still take a bit if there are many large files or it's on a network drive), click the database filter icon, right-click on your custom database, and choose "Create Database Index."
What this will do is store the location and key metadata for all of your assets which means that subsequent loads/searches should be more or less immediate.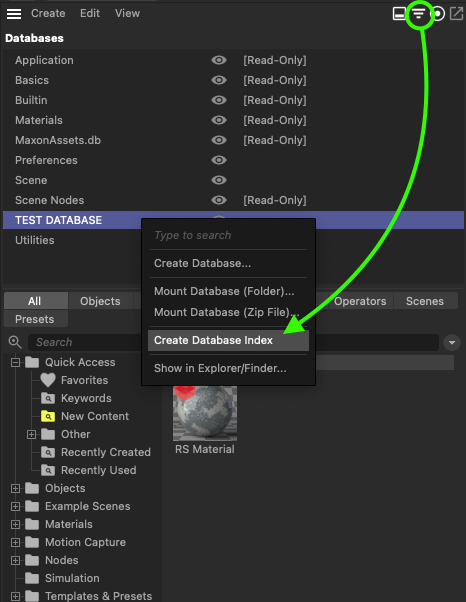 Database Indexing is a feature added in S26, so if you are using S24 or R25, you will need to upgrade to S26 (or newer).