From the Users tab, you can add assign or unassign the admin role to other users from your Team, search for admins by email or name, sort admin user by name or email and, see all users with admin role from your team
Note: You can differentiate Admin Users and Team Owners by the tag next to their names.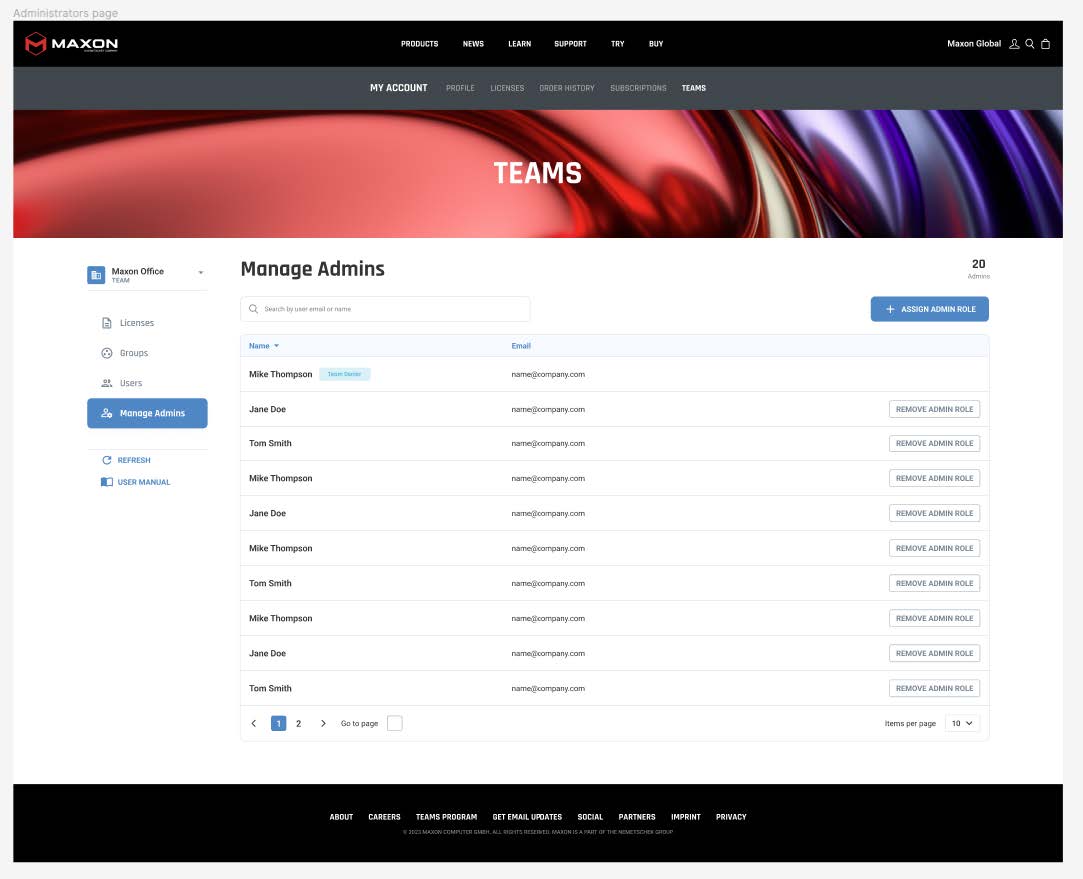 Assign Admin Role
To assign the Admin role to users you must click on the Assign Admin Role button. It will open a modal where you can select one or multiple users at a time. When you finish selecting all desired users, click on the Assign button. After that, the selected users will be added to the Manage Admins table and granted the admin role. Here you will also find a table with all non-admin users on your Team and a search field where you can search by email or name.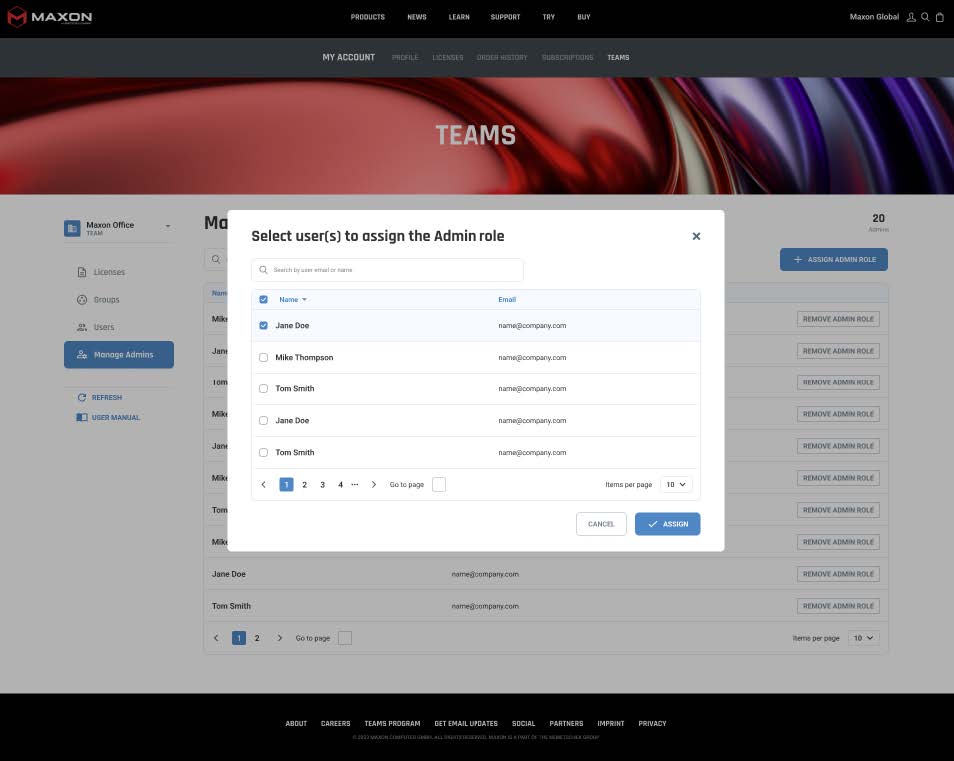 Remove Admin Role
To Remove the Admin role from users you must click on the Remove Admin Role button on the row of the desired user. It will open a small modal where you can confirm the action. By removing the admin role from a user, the user still be part of your Team but will no longer have administrator privileges. To confirm this change has taken effect, you can do the following:
You can confirm that the user is no longer listed in the Manage Admins table
You can confirm that the user does not have the Admin tag next to their name.
Note: You can always grant the same user the Admin Role again if you wish.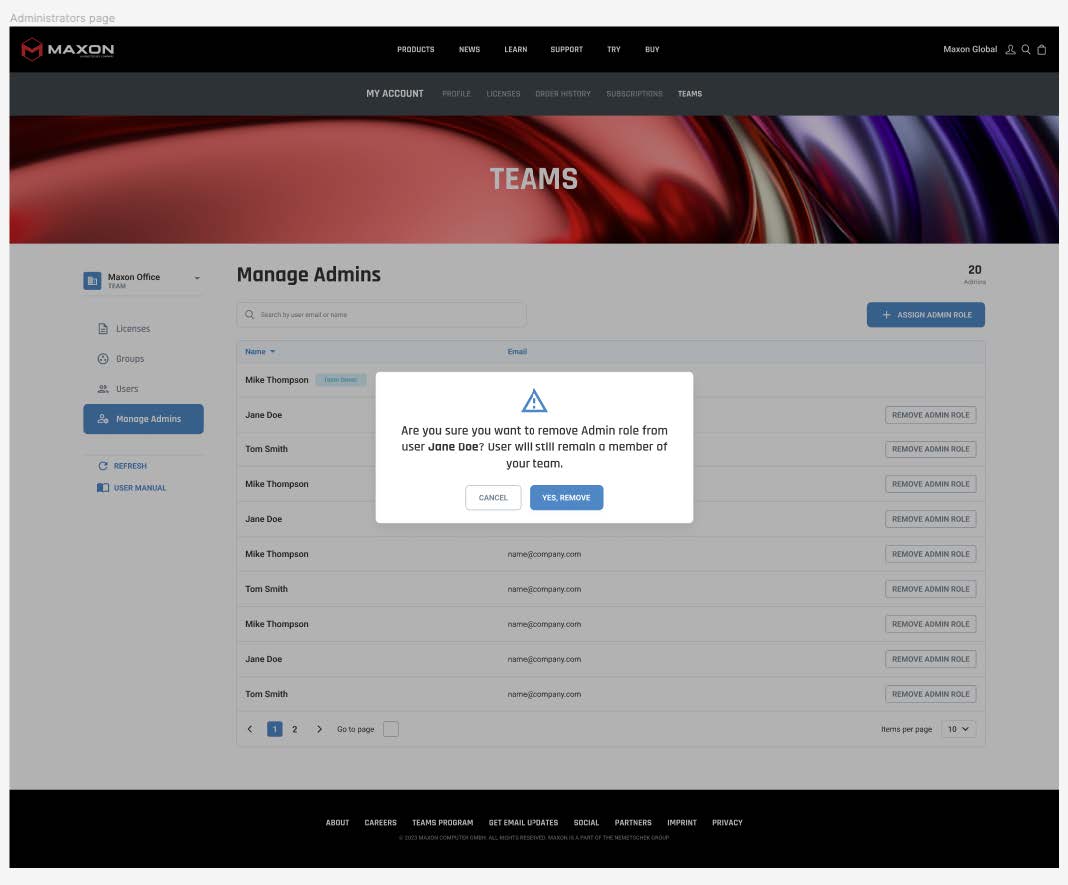 Note: It is not possible to remove Admin Role from the Team Owner.