It is highly recommended that you pre-assign any licenses with a future start date to ensure your users will have immediate access once the license term beings. 
To assign upcoming licenses from the Teams Dashboard, please follow these steps:
1. Click on the "Teams" option from the top menu to navigate to the Teams Dashboard.
2. Select "Licenses" from the left hand menu.
3. Click on the square preferences button to the right of the "Assign to User" button.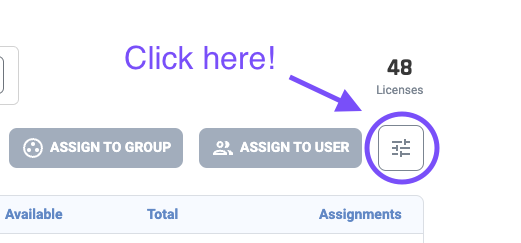 4. Select "Future licenses" to display upcoming licenses, which are easily identified by the purple "Future" tag
5. Check the box next to the license (or licenses) you would like to assign and select "Assign to User", or "Assign to Group" if it's a floating license. For more detailed instructions on assigning licenses, please click HERE.