If you bought subscriptions directly on our Maxon Shop, you should log into my.maxon.net and follow these steps.
Go to "Subscriptions" along the top.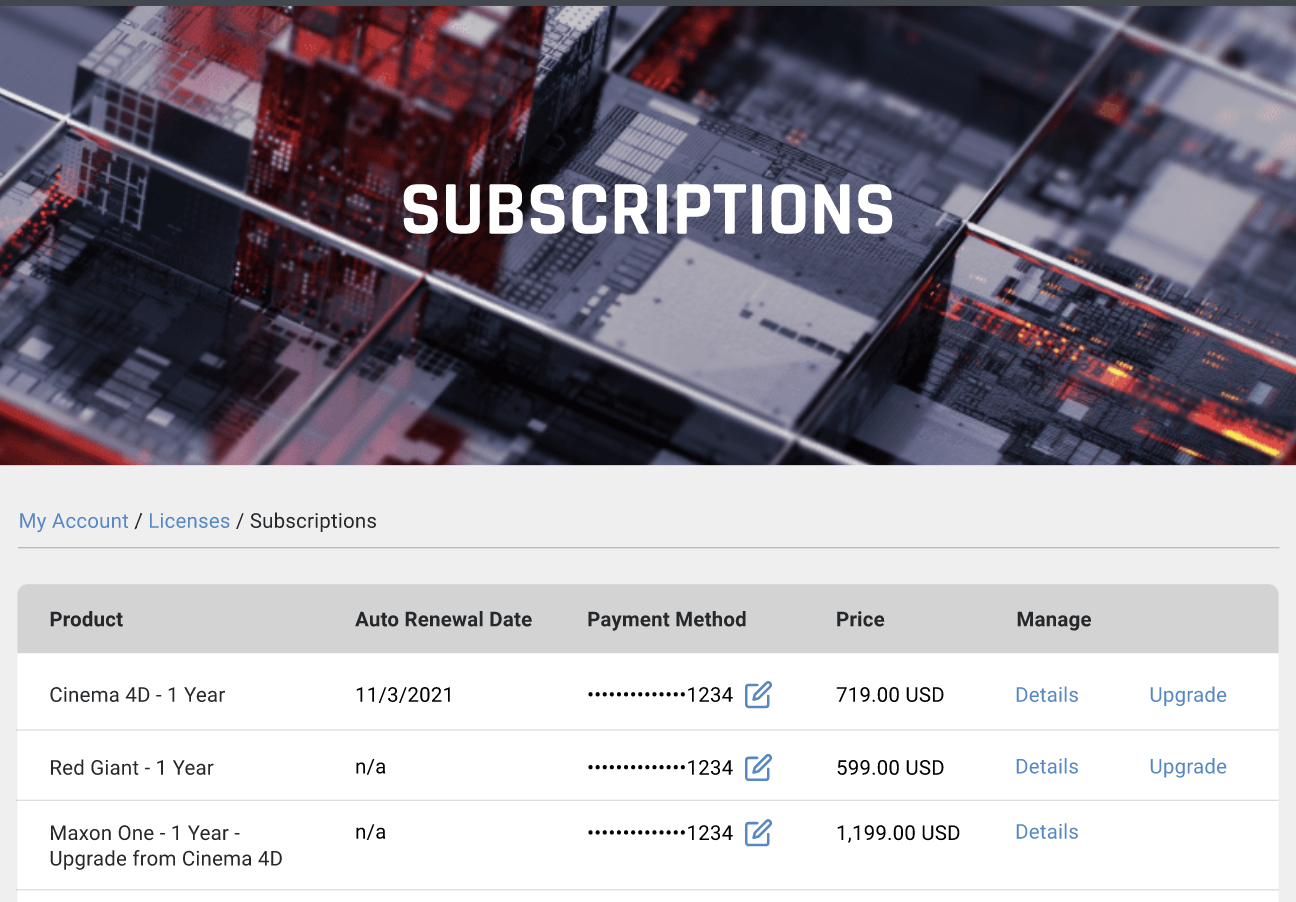 Click on "Details" of the subscription you wish to manage.
Use the toggle to "switch off" automatic renewal
You will then see a warning message; please check the box, and press "continue"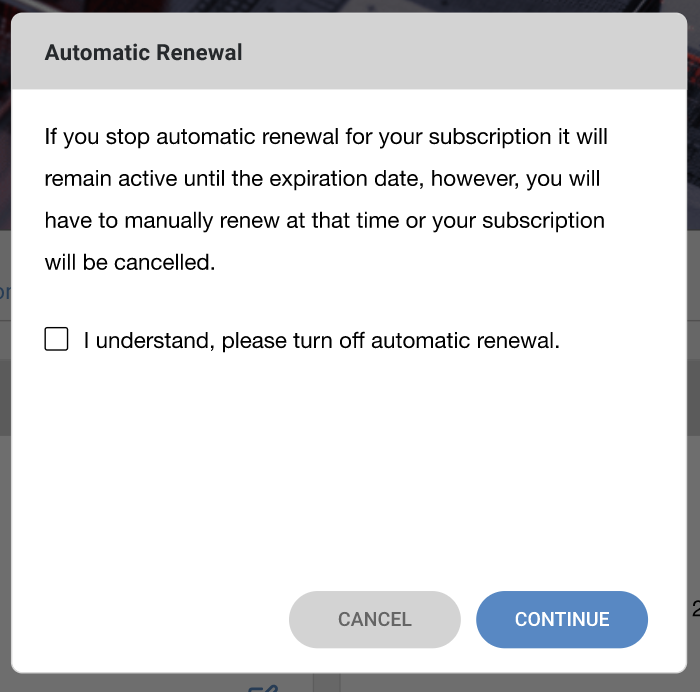 Make sure you accept this change. Once you do, your subscription will not renew at the end of the term.
Please note that you must cancel your auto-renewal 3 days before the expiration date for monthly subscriptions and 10 days before the expiration date for annual subscriptions.
If you have any questions or concerns, file a ticket with Support using the Submit a Request link above.
Your subscription should now be set to "off"