With Cinema 4D R25 we have a brand new scheme and layout. The new layouts have many advantages, like the new Dynamic Palettes and the Hot Corners for Managers.
Of Course, many users have become accustomed to the placement of icons and breaking muscle memory is sometimes hard. Equally a lot of preexisting Cinema 4D tutorials will be using the old layout, and this feature allows users to change the Cinema 4D layout to match an older tutorial.
With the New Layouts Toggle in the top right-hand corner, users can swap between the old Cinema 4D Layout and the new ones.

After switching the toggle off, Users will then see a list of the old modelling layouts along the top bar.

Using the

symbol next to the layouts toggle, users can open up a list of layouts that can be viewed,
Simply by clicking the names of the layouts you do or do not wish to use, you can choose to hide or view along the Layouts Bar.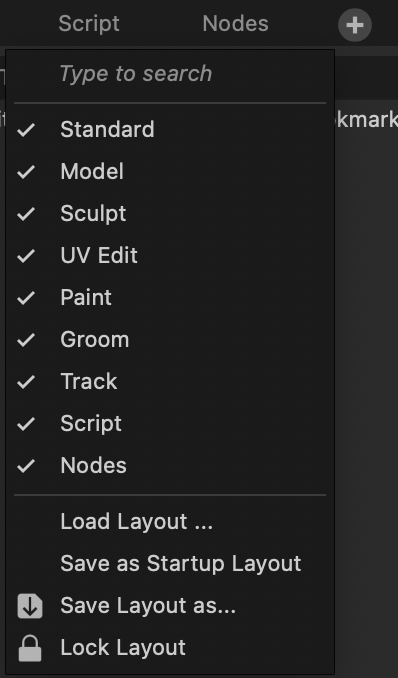 This also gives you the chance to Save new layouts and load previous layouts.
Please note - users with layouts pre R25 will need to have the New Layouts Toggle set to off in order for them to work -