2022/06/29 Update: We've released a hot fix for this issue. Make sure your Maxon App is updated to version 3.1.1 and you should see the PluralEyes update available!
Due to changes with Final Cut Pro 10.6, PluralEyes projects cannot be directly imported into Final Cut 10.6.
Until this compatibility is added, use any of the three workarounds below.
Workaround 1
Import media into FCP 10.6
When exporting XML choose "Previous Version (1.9)" from the FCP X export window
Workaround 2
Import media into FCP 10.6
Export XML
Change the file extension of the exported file from .fcpxmld to .fcpxml
Use the enclosed .fcpxml file (info.fcpxml) to import into PE4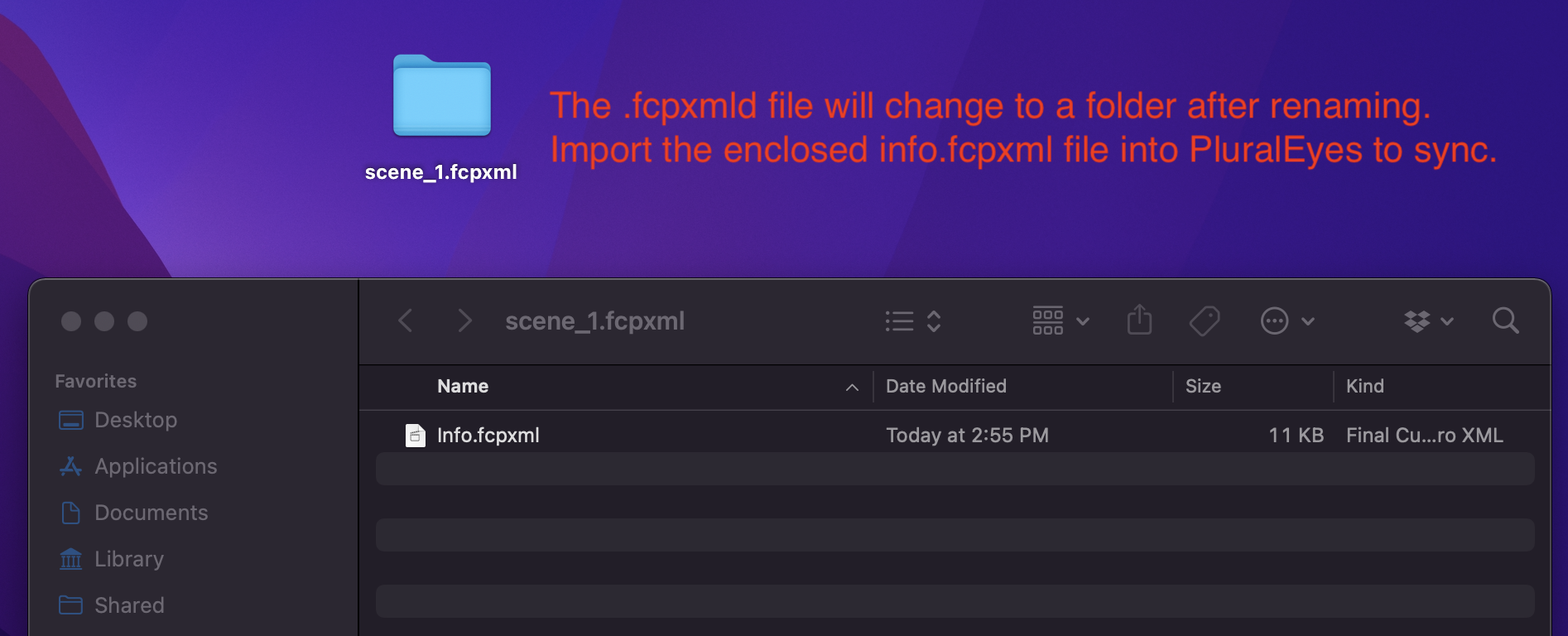 Workaround 3
Downgrade to the previous version of Final Cut Pro