There are two main culprits for this error message:
The first culprit is having updated into either PluralEyes 4.1.12 or PluralEyes 2023

.

The second culprit is having made any edits whatsoever in your FCP X project prior to sending it to PluralEyes.

Edits can include obvious things like cuts, effects, transitions-- or they can include more subtle edits like marking in/out points, adjusting sound levels when importing audio, or having made any FCP alterations whatsoever to the original raw footage/files.

PluralEyes does not support any edits having been made to the original timelines. You'll need to rebuild and/or re-import your footage with zero edits having been made.
If you can't, for whatever reason, update into the latest PluralEyes, there are three workarounds outlined below:

Workaround 1
Import media into FCP 10.6
When exporting XML choose "Previous Version (1.9)" from the FCP X export window
Workaround 2
Import media into FCP 10.6
Export XML
Change the file extension of the exported file from .fcpxmld to .fcpxml
Use the enclosed .fcpxml file (info.fcpxml) to import into PE4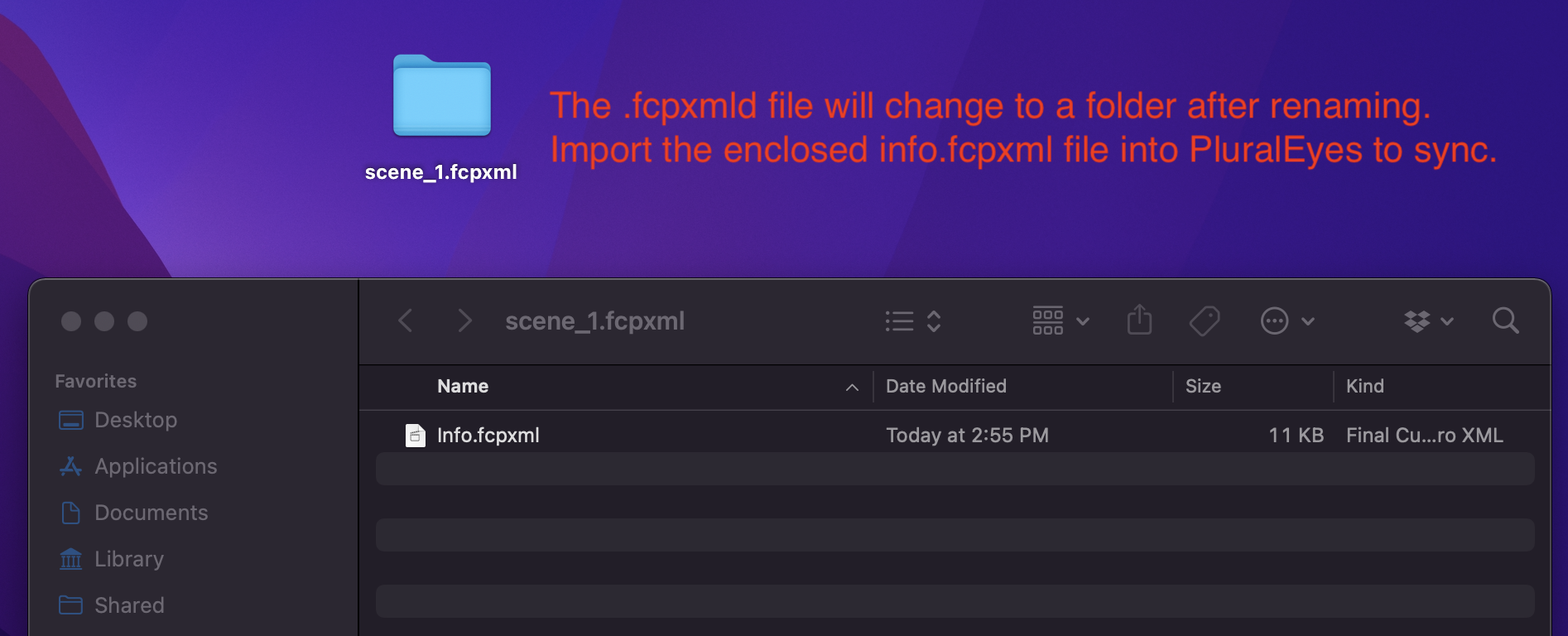 Workaround 3
Downgrade to the previous version of Final Cut Pro