You may be able to upgrade your license to one of our bundle products or Maxon One.
To upgrade from your current subscription:
Log in to your Online My.Maxon.net account
Click Subscriptions along the top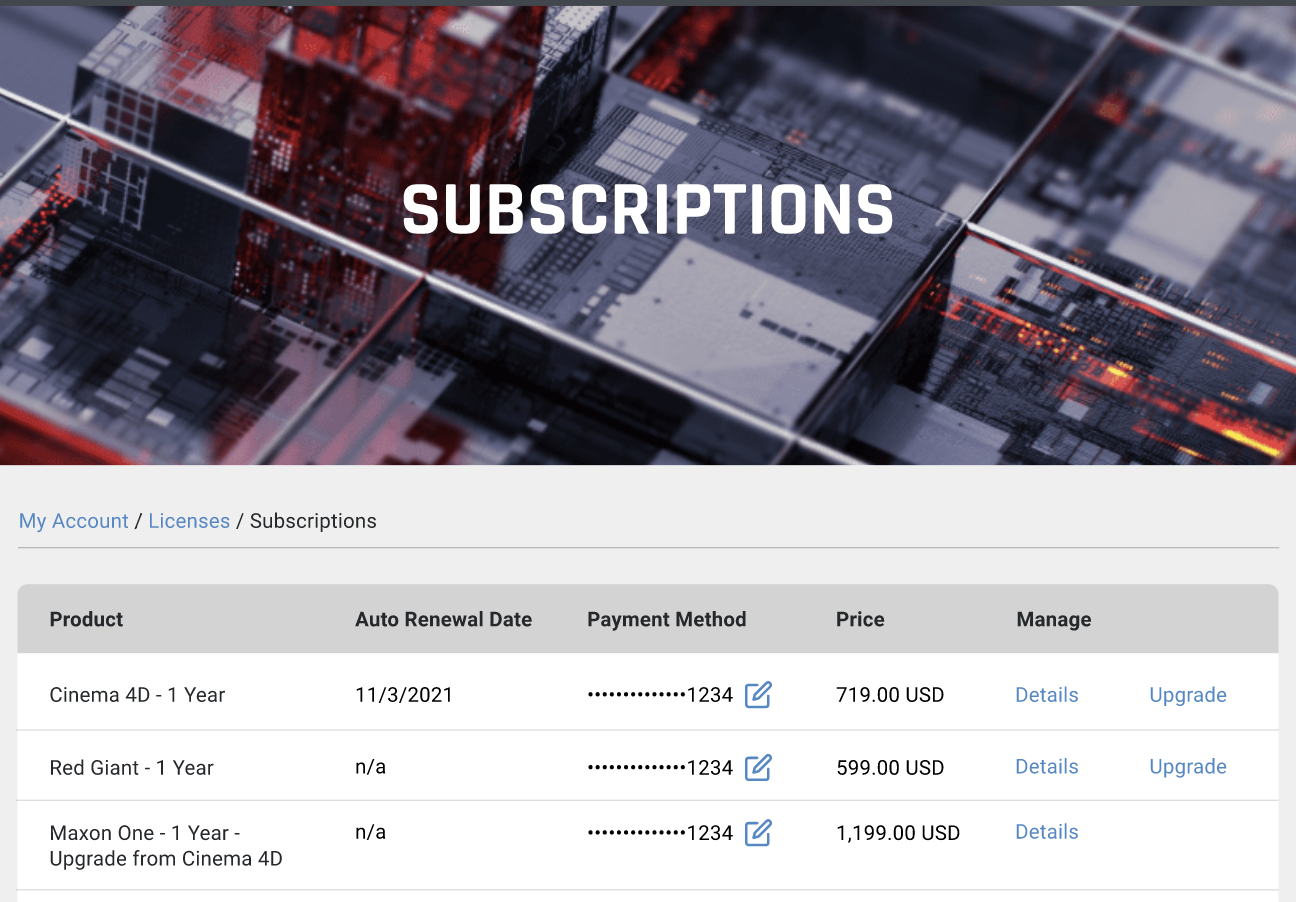 Chose the product you wish to upgrade and press the "Upgrade" button
You will then be presented with the Upgrade options for your product. CLick "Buy Now" on the product you wish to ugprade.