What purchases are eligible for a return?
Maxon allows returns on new annual subscription purchases within 14 days of the original purchase.
New monthly subscriptions and student purchases are not eligible for refunds.
Subscription renewals and maintenance extensions are not eligible for refunds.
All purchases made in China are not eligible for refunds.
Upgraded licences cannot be downgraded and refunded. 
We recommend using our 14-day Maxon One trial before purchasing to ensure system compatibility. 
How do I cancel a subscription?
Monthly and annual subscriptions will automatically renew unless you change the renewal options in MyMaxon. Renewal charges will be processed prior to the subscription term end to ensure access to the license, for which notification is provided by email. Cancellations of renewals must be requested before the prior license end date to receive a refund.
How do I request a refund?
Eligible refunds on new purchases can be requested via order history in your MyMaxon account*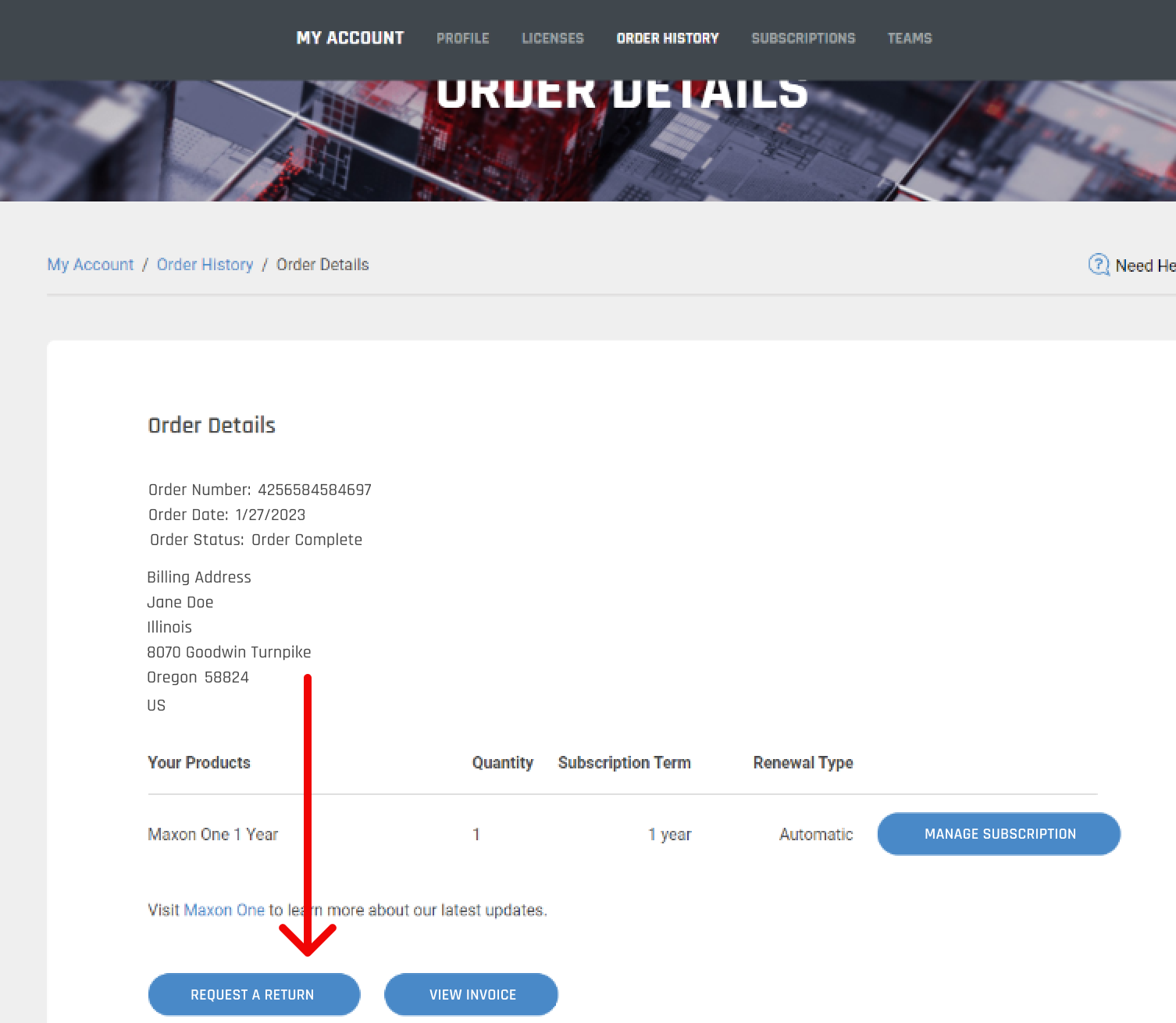 If you run into trouble or have a situation that warrants an exception, please open a ticket with Support. 
*Please note - self refunds will switch the current license off instantly. If you have remaining time on your license, you can wait until the last day of the license, or ask Support to restore your original end date.